Wanaka Trike Tours was started in 2013 by Ian & Yvette. After living in the city and working in the corporate world they both decided it was time to leave and start living the dream. In 2012 they relocated to Wanaka where they opened an accommodation business. Falling in love with how stunning the Wanaka area is, they took the opportunity to create a tour business. Combining their love for the outdoors and travel, their corporate experience enabled them to establish Wanaka Trike Tours.
For Ian and Yvette, the trike is all about having fun! Enjoy world-class food and wine, explore new places or just relax and take in the view from the trike as you cruise around some of New Zealand's most admired countryside.
Come for the experience – not just the ride!
Ian
Ian has a background in dairy farming, the dairy corporate world, and the military. He has always had a keen interest in motorbikes and the outdoors. Buying his first motorcycle at the age of 15 he was able to experience the thrill of the ride, which he has continued through to the present day – being a partner in the owner-operated trike tour business, Wanaka Trike Tours.
Ian loves meeting people and sharing the amazing scenery and breath-taking views in and around Wanaka.  He really enjoys sharing his knowledge of the history of the area, particularly the Māori history and talking about the early gold mining activities.  Ian is a great believer in providing guests with an experience they will talk about for some time.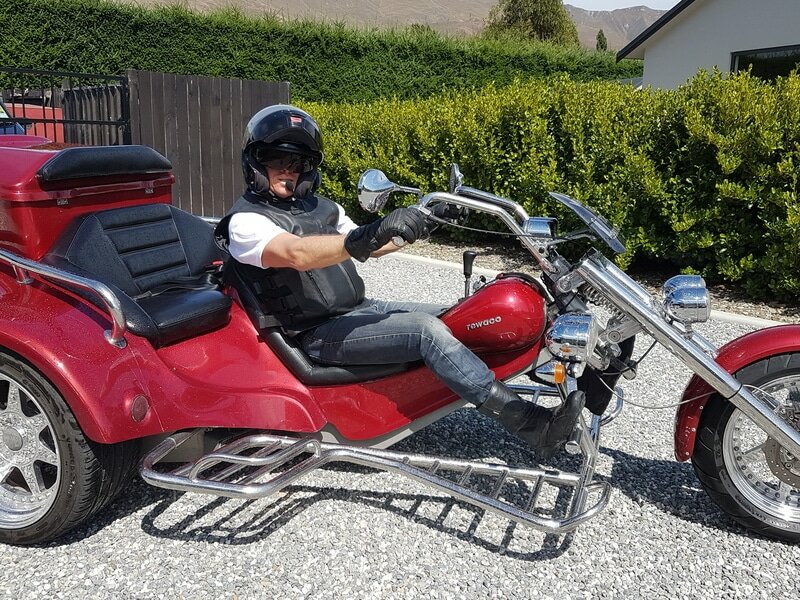 Yvette
Always wanting to connect with friends, Yvette craved an independent way to get around. At the age of 15 and still at school with her motorbike licence in hand, she would borrow her big sister's Honda 50 step-through to explore the countryside. This is where her love of travelling began.
Yvette's career started in the corporate world and after a few years, it was time to see the world.  Basing herself in London for 7 years she set about travelling to all corners of the globe. From Europe, Scandinavia, the Middle East, Africa, and Asia to Central & South America her experiences are vast from backpacking to luxury. Journeying by donkey, moped, bus, train, boat and plane, the adventure was never dull. 
'Trike' didn't make the list until 2013!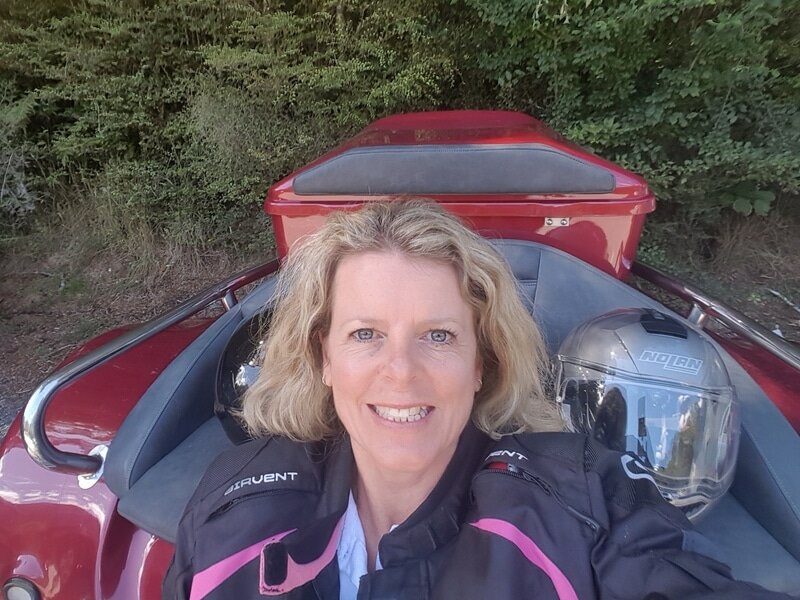 Tiaki
Ian & Yvette's passion is sharing this fantastic region with guests locally and from around the globe and giving visitors a memorable and fun experience.
Following the Tiaki Promise, they are making a commitment to New Zealand. To act as a guardian, protecting and preserving our home.
CARE FOR LAND, SEA AND NATURE TREADING LIGHTLY AND LEAVING NO TRACE.
TRAVEL SAFELY, SHOWING CARE AND CONSIDERATION FOR ALL.
RESPECT CULTURE, TRAVELLING WITH AN OPEN HEART AND MIND.